kim lyons – bio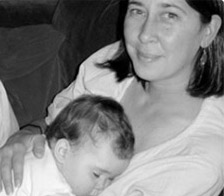 I have been working with children and families in educational settings and in private practice for over 25 years. As both an educator and a facilitator I bring many diverse talents to my work, including early childhood development, doula support, yoga and bodywork. I began my career with a masters degree in early childhood development. I went on to become a child development specialist for a hospital based HIV and drug treatment program, have taught pre-school and infant massage classes and was a program coordinator for an early intervention center working with families and children with special needs from birth to age three.
My inspiration for the tum e time classes have come from the numerous families I've taught infant massage and yoga to; many hours of assessing children, working with occupational, physical, and speech and language therapists, designing curriculum, teaching children, and becoming a mother myself.
I am also the author of Homemade Play: Creative Ways To Be With Your Baby.
education & training
Masters of Education: Early Childhood Development/Elementary Education
Certified Infant Massage Instructor

Certified Esalen Massage Therapist
Advanced Esalen Massage Training
Acupressure Training
Doula
Certified Instructor, Yoga for the Special Child
CranioSacral Therapist
publications
Homemade Play: Creative Ways To Be With Your Baby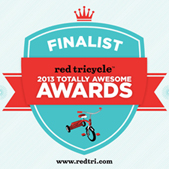 articles & reviews